Name Pronunciation
I pronounce DeConinck as dee - cah - nik. Just pretend the second n is silent.
Professional
I work with OIT Design, part of NC State University's Office of Information Technology.
My primary job responsibilities focus on maintaining campus WordPress environments; building custom WordPress themes and plugins; and advising academic and administrative units on content management.
I am particularly interested in how we apply universal design practices to the web, and I am always interested in learning more about accessibility and usability. I also take inspiration from Eric Meyer and Sara Wachter-Boettcher's book Design for Real Life, and I try to consider the real-world context in which users experience my projects.
Most of my work at NC State is kept in a private GitHub Enterprise instance. But you can see a demo site for "Hillsborough," a generic campus theme used by dozens of NC State websites. You can also read what I have written about "NC State Protected Content" and "NC State Shortcodes," for which I was project lead.
In addition to custom design and development work for campus clients, right now I am building a plugin called "NC State Accessibility Helper," which provides content creators accessibility testing inside of WordPress, detecting and highlighting common issues before they publish their posts and pages.
WPCampus Podcast
Since July 2016, I have been the co-host of the WPCampus Podcast, a podcast about people and projects using WordPress in higher ed sponsored by WPCampus.
The podcast has been a phenomenal learning experience for me, and an opportunity to talk to interesting people who are doing interesting things. You can subscribe in iTunes, subscribe in Google Play, or follow the RSS feed.
Speaking & Presentations
Topic: Content & Governance in the OIT Website
This presentation explores OIT Design's efforts to maintain accurate, accessible, and up-to-date content in the website for the Office of Information Technology. I was and continue to be project lead.
As is often the case in higher ed, resources are sometimes tight. In NC State's central IT office, various rounds of budget cuts have reduced communications staff to a point where the communications office can no longer manage the unit web presence on its own. At some point several years ago, a decision was made to make ownership and management of the website a unit-wide collaborative effort, with nearly 300 full-time staff having editing and content creation privileges.
In the presentation, I discuss the tools, strategies, and approaches we use to maintain minimum content standards in the face of a large and disorganized content editing team. In particular, I highlight our governance documents, support we've received from our colleagues at other institutions, and the in-house "content helper" and "accessibility helper" plugins developed over the course of this project.
Topic: Using Shortcake (Shortcode UI) at NC State
This presentation explores how OIT Design uses Shortcake-powered shortcodes in WordPress.
Shortcodes are a well-established feature of WordPress, and I argue that the feature plugin Shortcake gives us a way to empower users to build complex pages, while also maintaining institutional accessibility and brand standards. I give examples of the shortcodes we have built as a pattern library of NC State-branded page elements.
Later versions of the presentation have contrasted Shortcake with Gutenberg, the next generation WordPress content editor. I argue that Shortcake offers a good proving ground for regular designers and developers to become familiar with block-based content design in anticipation of Gutenberg's launch.
Background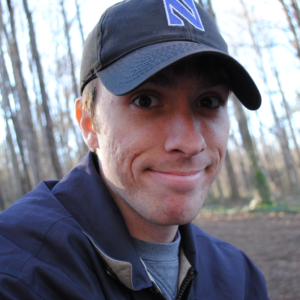 I grew up in a small town in rural southeastern Michigan. From there, I attended Northwestern University, where I graduated with a Mathematics major and a Science in Human Culture adjunct major.
Today, I consider myself a mathematics enthusiast—I'm not creative enough to be a mathematician or do serious math professionally, but I still appreciate of a good proof. My SHC major, on the other hand, introduced me to ways of thinking about science and technology that continue to influence my professional life (especially web accessibility projects).
I live with in Boston, Massachusetts, with my wife, Dr. Emily Barnard, and our two cats.
Contact Me
Tweet to @BrianDeConinck
Email Hello@BrianDeConinck.com