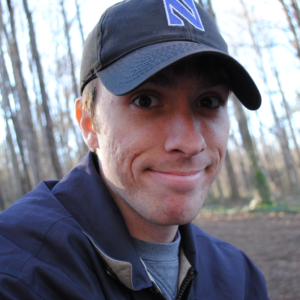 Front-end designer and developer working in higher education, mainly with WordPress. Committed to universal design practices emphasizing accessibility and user empathy.
---
Professional
NC State University
I work with the OIT Design & Web Services team, part of the Office of Information Technology at NC State University. My responsibilities include:
Maintaining campus WordPress environments
Building custom WordPress themes and plugins
Advising academic and administrative units on design, content management, and more effectively using their web presence
You can view my résumé for more information about what I do.
Freelance Consulting
NC State is my main professional focus. But I do occasionally take on outside clients. I prefer to work with universities, municipal governments, and non-profit organizations that work toward a more just and humane world.
Services I offer may include:
Custom web design and development, especially with WordPress
Accessibility assessment, recommendations, and training (especially targeting non-technical content creators)
Assistance in developing processes, workflows, and web governance documents
If there's a project that I can't help you with—either because it's outside my abilities or because I don't have the time to help out—I'm very happy to give recommendations for other firms or freelancers.
If you're interested in working with me, please email me at Hello@BrianDeConinck.com to start that conversation.
Interests
I'm interested in better applying inclusive design principles and universal design principles to everything we build.
I also think about Eric Meyer and Sara Wachter-Boettcher's book Design for Real Life constantly. It's on all of us to build a better, safer, and more inclusive web.
Working Out Loud
I think it's important to share what I'm working on and what I've learned with the broader community. This includes writing about the work we're doing on the OIT Design & Web Services blog, and presenting at WordPress and higher ed conferences.
I have also presented at regional and national conferences that focus on either WordPress or higher education IT (or both), including WordCamp US, HighEdWeb, UNC CAUSE, and WPCampus. Conference presentation highlights include:
I also host the WPCampus Podcast. WPCampus is a fantastic organization, and hosting the podcast gives me an opportunity to talk to and learn from interesting people doing interesting things with WordPress in higher education.
Personal
I live in Boston, Massachusetts with Dr. Emily Barnard.
Worthy Causes
I'm very happy to recommend several organizations that are worth your time and money.
Greater Boston Food Bank serves communities across eastern Massachusetts, feeding more than 142,000 people every month.
The Food Bank of Central and Eastern North Carolina has a special place in my heart. Emily and I volunteered there regularly when we lived in Raleigh, and the folks who work there do an incredible job serving a large region.
ShelterBox ensures that survivors of natural disasters and human conflict have basic necessities in the immediate aftermath, including and especially shelter from the elements.
Carbonfund.org gives you an easy way to purchase carbon offsets, helping to fight climate change and mitigate your personal impact.
Independent Animal Rescue is a Durham, NC-based animal rescue organization. They provide foster care and help adopt thousands of area cats and dogs—including our two cats.